About Comm. Antonio Carluccio OBE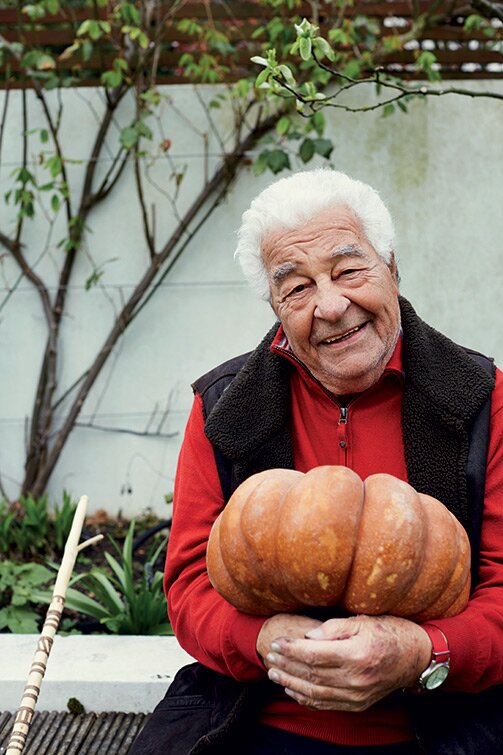 More about Antonio
Commendatore Antonio Carluccio is an OBE, OMRI and a much loved and respected Italian cookery writer, cook, restauranteur and food expert. He was raised in the rural North West of Italy; this gave Antonio a rare and privileged breadth of culinary knowledge. It was here, in Piedmont, at the age of seven that Antonio started his life-long past-time of hunting and collecting mushrooms and fungi with his father.
Antonio was appointed Commendatore by the Italian Government in 1998 for services rendered to Italy, the equivalent of a British knighthood. He also received an OBE from The Queen in 2007 for services to the catering industry.
In 1981 Antonio opened the Neal Street Restaurant in Covent Garden, London, which traded for 26 years. That year he was also runner up in the Sunday Times Cook of the Year. In 1991 Antonio opened a delicatessen next to the Neal Street Restaurant and in 1998 started the first Carluccio's Caffè in Market Place, London.
In 1983 Antonio made his first appearance on BBC 2 talking about Mediterranean food and at the same time was asked to write his first book, An Invitation to Italian Cooking. Subsequently he has written 22 books, published worldwide and made numerous television programmes including the hugely popular Antonio Carluccio's Italian Feast and Southern Italian Feast, The Two Greedy Italians series with Gennaro Contaldo and his latest 6 Seasons series in Australia with Dr Richard Walley.
In 2012 Antonio was awarded the AA Hospitality Lifetime Achievement award. Winners of this award are congratulated for making significant contributions to their industry, which have had a notable impact, and must have demonstrated a lifetime commitment to progress in their field.
Antonio acknowledges there will always be more to learn about the food he is passionate about. Above all he believes it is important to remain loyal to the ingredients and cooking traditions of his country and continues to spread his philosophy and motto MOF MOF – minimum of fuss, maximum of flavour.