Antonio news and latest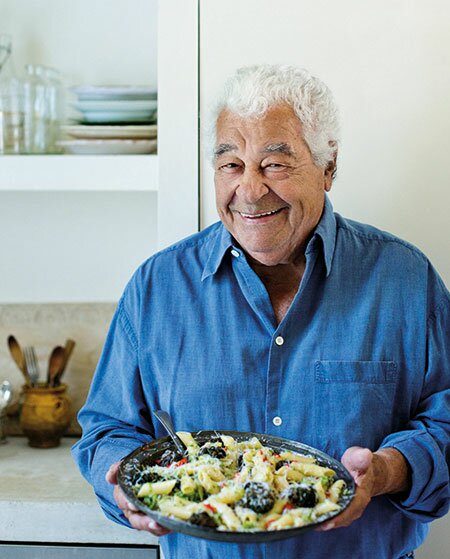 Commendatore Antonio Carluccio OBE 19th April 1937 to 8th November 2017
It is with great sadness that we announce Commendatore Antonio Carluccio OBE sadly passed away Wednesday morning.
Commendatore Antonio Carluccio was an OBE, OMRI and a much loved and respected Italian cookery writer, cook, restaurateur, food expert and loved TV personality, he was regarded as the Godfather of Italian cooking. Raised in the rural North West of Italy, Antonio had a rare and privileged breadth of culinary knowledge.
Antonio was appointed Commendatore by the Italian Government in 1998 for services rendered to Italy, the equivalent of a British knighthood. He also received an OBE from The Queen in 2007 for services to the catering industry.
In 1981 Antonio opened the Neal Street Restaurant in Covent Garden, London, which traded for 26 years. In the same year he also was runner up in the Sunday Times Cook of the Year.
In 1999 Antonio co-founded Carluccio's and it is his dedication and legacy which has made the restaurant group one of the UK's most successful and well-known brands.
Antonio was awarded the AA Hospitality Lifetime Achievement award in 2012. Winners of this award are congratulated for making significant contributions to their industry, which have had a notable impact, and have demonstrated a lifetime commitment to progress in their field.