Antonio news and latest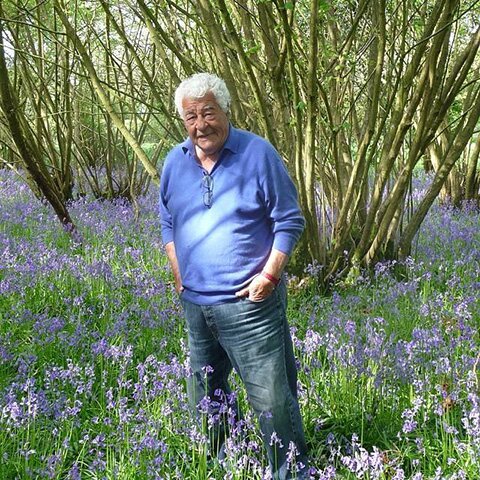 Antonio Loves…The Woodland Trust
The Woodland Trust is the largest woodland conservation charity in the UK and a leading voice in bringing to the attention of government, landowners and the general public, the state of the UK's trees and woodland. Since the charity was founded in 1972, they have created thousands more hectares of new native woodland and continue to restore many hectares of precious ancient woodland. They have a supporter base of over half a million and manage over 1,000 sites all over the UK.
One of Antonio's favourite pastimes is going on walks in the countryside and discovering wild flowers. Antonio and the Woodland Trust have created a guide to help you to discover six of the earliest spring flowers to look out for.
Daffodil, wild (Narcissus pseudonarcissus)
Swathes of golden daffodils in woods and grassland are an uplifting sight in spring – you can see why they inspired William Wordsworth. It's not known if this species is truly native or was introduced long ago and has become naturalised, but wild daffodil is smaller than many cultivated varieties. Look for them from March.
Dog's mercury (Mercurialis perennis)
Dog's mercury forms dense carpets on the woodland floor. It flowers in March and April but far from being bright and showy they're quite inconspicuous. Like many woodland plants, they flower early to take advantage of the light reaching the woodland floor in the early spring before the tree canopy closes with new leaf.
Early purple orchid (Orchis mascula)
I've included this species because it's the earliest orchid to bloom and really is a beautiful plant with a stunning scent when first in flower. Sadly it's not as abundant as it once was due to habitat loss and modern farming. Look for it in meadows, woodland and even alongside roadside verges between April and June.
Lesser celandine (Ficaria verna)
Lesser celandine is one of the earliest wild plants to put on a spring show. Their bright yellow, star-like flowers and glossy green heart-shaped leaves add to their charm. Look out for it along damp woodland paths, hedgerows and tracks as well as on stream banks and in ditches.
Primrose (Primula vulgaris)
The soft yellow flowers of primrose are a welcome sight in spring, especially when nestled in clusters among their rosettes of textured leaves. It's a real favourite with gardeners too. Primroses can appear in December in warmer areas, but they are usually at their best from March to April and can continue blooming into May or early June.
Violet, sweet (Viola odorata)
This sweetly-scented violet flowers from February to May, but you may have to get on your hands and knees to admire its perfume. It's a low growing, creeping plant with blue-violet or white flowers and grows along paths and under hedgerows.