Leftover Pasta Omelette Frittata del Presidente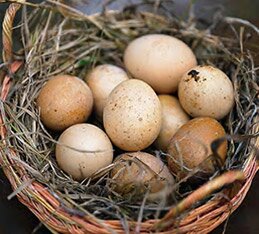 Serves 4
30ml extra virgin olive oil
400g leftover pasta, already cooked and dressed
6 medium eggs beaten
60g Parmesan, freshly grated
Salt and pepper to taste
The best pasta to use for this substantial pasta snack, which I have dedicated to the Italian President Giorgio Napolitano, as it is his favourite comfort food, is one that has been flavoured with a tomato – or meat based sauce, less so fish. You could add a couple of tablespoons of chopped fresh flat-leaf parsley to the eggs before cooking. You could add other leftovers, if you have any roasted peppers going spare, they are wonderful in frittata.
Heat the olive oil in a frying pan, then add the pasta. Stir-fry for a few minutes to heat the pasta through. Mix the beaten egg and the Parmesan, season with some salt and pepper and pour all the eggs on to the pasta. Fry gently until the base of the omelette solidifies, moving the egg from the sides to the middle. When you see that the top is also starting to solidify, then you invert the omelette, either with the help of a large plate or the large flat lid of a saucepan. When turned over, slide the softer top side of the omelette into the pan. Fry for a little longer to set and cook this side. (You might need to add a little more oil.)
Serve in slices, hot or cold. If you want to take it to the office for lunch, or on picnics, you can make it in smaller pans, for what I would call a 'pasta burger'!
This recipe is from
Antonio Carluccio's Pasta